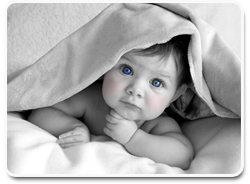 After a good few years laying low and hiding in the shadows I decided to move out of my comfort zone to explore a whole new world.
The world of Internet Marketing & Making Money Online.
This is just part of that journey and how I got to where I am today.
My online career started back in 1999 when I created the idea for my first website.
My aim from the outset was to create the best local directory.   I basically collected information about local businesses, building a directory based on quality rather than quantity.
At the time I offered this service for FREE, the site went live in May 2000 and very quickly became popular in my home town and surrounding area. At the end of 2000 I expanded the directory to cover all 10 districts of Greater Manchester, and at the time this was the only online directory that focused on Greater Manchester as a whole. By the end of 2001 local businesses started to see the advantages of being included on the directory.  Long before the term SEO became commonplace I was learning more about why my pages were ranking high in search engines, and to this day they still do.
In 2002 I discovered Affiliate Marketing and joined Commission Junction as a publisher, I  used my directory as a platform for some of the content, during the early years I made very little money as an affiliate until I discovered that the more I focused on a particular niche the more success I would have. At first I would just list random products on my directory to fill gaps or empty categories. My breakthrough came when I created about 20 pages on designer shoes, I also found a better way of using the graphics the merchants provided and analysing web stats and page results, I very quickly learned that research was the key. Remember this was long before the introduction of Google Analytics, which today makes it all so simple. (if you know how).
By the end of 2003 I was making money online from web pages I had built over 12 months previously, but because the figures weren't that great as they are today I never really focused enough, I simply carried on adding businesses to my directory, charging anything from £25.00 to £100.00 for an annual listing.
In 2004 Google launched the AdSense program and Internet marketers all over the world rejoiced as we found a new way to monetise our websites. Those that already had a steady flow of traffic benefited immediately, it was just a simple case of adding the code to the pages, by 2005 I was making residual income, and the rest is history. Time ticks on and my knowledge grows, SEO (Search Engine Optimisation) is the order of the day, and the world seems to be full of experts. My advice to anyone looking for a good SEO would be to find one with experience, knowledge can be acquired but experience has to be earned.
Over ten years on,  I now offer my services as an Internet Marketing Consultant, but the majority of my time is spent simply tweaking my websites and finding more ways to make money online. My biggest buzz is helping others develop their skills and break free from the rat race. I do this via my TEACH U2 program, designed for those who want to get started on the right track, find out more by visiting www.teachu2.co.uk

Visit my TEACH U2 website and find out about my Fresh Approach to Internet Marketing, in these 3 FREE Videos you will see inside my business and how some of my revenue streams work. CLICK HERE TO GO NOW! before I take them down.