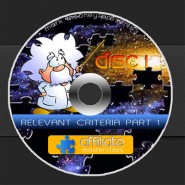 Getting targeted traffic to our websites is critical for any online marketer. However many people still don't seem to realise that SEO (Search Engine Optimisation) is partly down to using basic commonsense.
I base this theory on what I call applying the "Theory of Relevant Criteria", it makes perfect sense that search engines will produce results based on what it sees as  relevant to the keyword criteria we enter.
Therefore the more relevant our content the more likely we are to rank effectively on search engines. So many people over complicate this.
These first two videos will go someway to explaining part of this theory.
If you would like to feature in any of the next videos, why not add your comments below. If you found this information useful don't forget to SHARE this with your friends on Facebook.
Go to part 3